Deconstruction, Dismantle & Demolition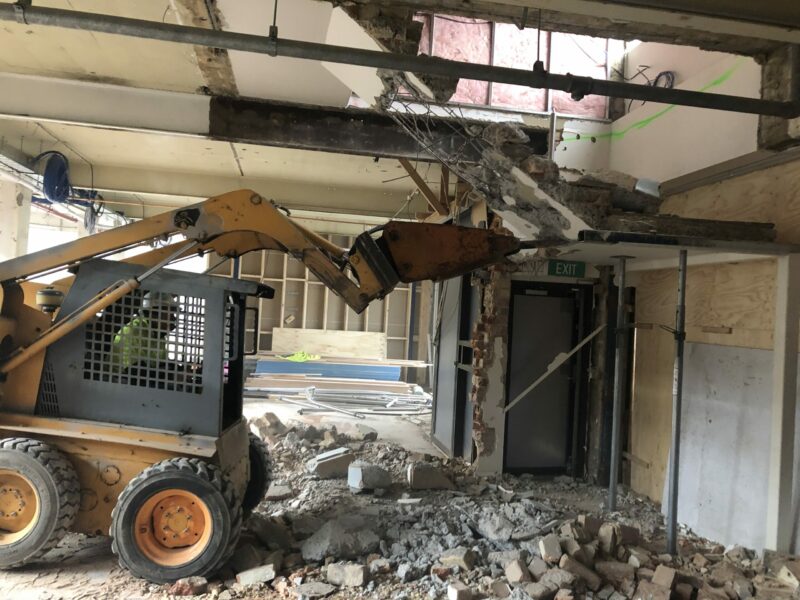 All small to medium works including land clearing. Internal and external demolition work. Looking for Melbourne's leading demolition specialists? Then look no further. With over 30 years experience, Service Direct Melbourne is here to help you with that demolition job.
We offer a vast range of demolition services, to people with both domestic and commercial properties across Melbourne. Being a fully qualified and experienced team, Service Direct Melbourne understands how to safely and quickly demolish anything. Our main aim is to be efficient, and minimise the cost of your demolition project, without compromising on quality or safety.
Before we start, we will handle all necessary council permits and approvals. After the job is done, we guarantee a complete clean-up and comprehensive rubbish removal service. Call Service Direct Melbourne on 0418 327 659 today.
We can demolish:
Old sheds
Garages
Houses (whole or partial)
Old fences
Small Shops
Old decks
"Fantastic professional service from Darren at Service Direct Melbourne. We recently had a massive cleanup required on the outside of our property. We are extremely happy with the end result and would recommend anyone needing bobcat work to contact Service Direct Melbourne."
"Thanks for doing a great job with my project at home. Service Direct were very professional, cost effective and punctual. I was very happy with the result for my demolition and clean up. The end result exceeded my expectations. I will be engaging their services for projects in the future."
"The best in the business. Affordable, reliable, easy to deal with. Highly recommend Service Direct Melbourne  for anyone needing bobcat work done around your property. we had a heap of concrete that needed to be cut and removed and they did it easy in no time. 5 star service!"
"I've had a working relationship with Darren at Service Direct Melbourne for over 5 years. He's very good at what he does, competitively priced and provides fantastic service. I'd have no hesitation in recommending Darren to anyone who needs his service."